| 3/30 -- LFPD Teen Driving Discussion | 4/1 -- LF Borough "Pictures With the Bunny | 4/3-4/6 -- PTA Spring Book Fair | Now -- LF Library Computer Programming Classes | Ongoing -- Preschool Online Registration | Now through 4/15 -- Flag Football Registration | 3/1-4/3 -- "One School, One Book" | 5/5 - - Project Graduation Tricky Tray | Ongoing while supplies last -- Croc Charm Sale | Ongoing -- Little League Registration |
---
Hippity Hop on by for "Pictures with the BUNNY"
Saturday, April 1st from 11:00am to 1:00pm at Borough Hall Parking Lot
Petting Zoo, Train Ride, Balloon Artist, Magic Show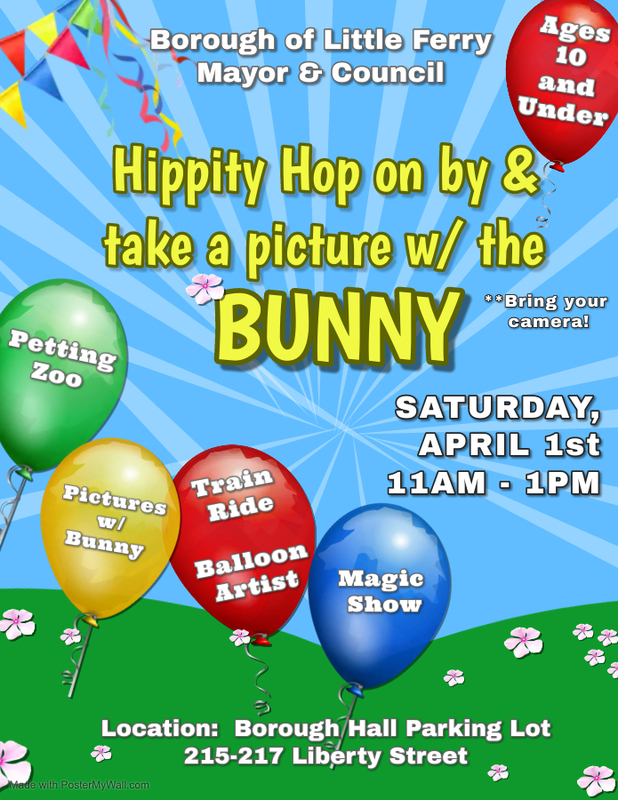 ---
TEEN DRIVING DISCUSSION
Do you have a teenager who recently received their license or is going to receive it this year? Join the Little Ferry Police Department for an important discussion about provisional driving laws, teen driver safety tips and additional information for both parents and teen drivers!
Thursday, March 30th, 2023 at 6:30 PM in the Memorial School Cafeteria

Seating is limited please register by Tuesday, March 28th, 2023 at https://forms.gle/ZLLFFoyKbjMyyrzX9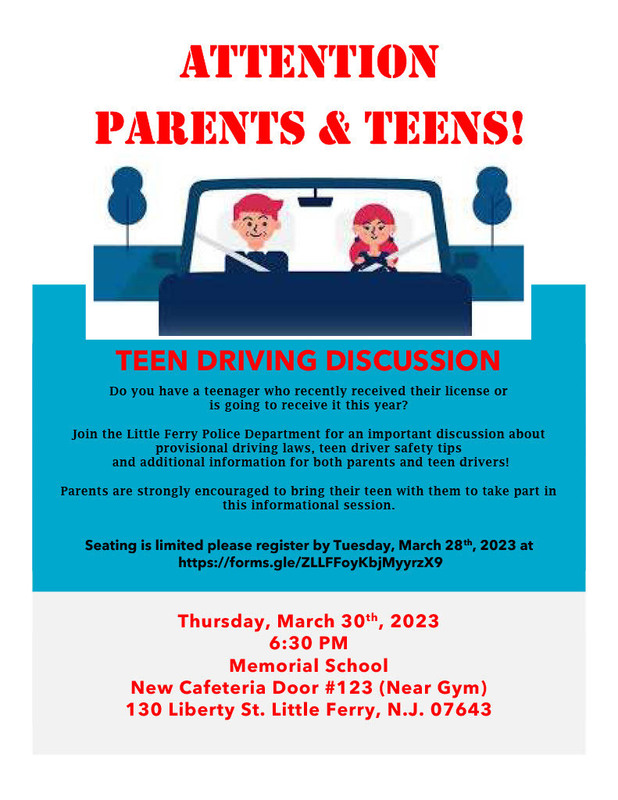 ---
LFPTA Spring Book Fair
April 3 - April 6 -- There will be a Special Parents/Public Night on April 3rd from 6:30pm to 8:30pm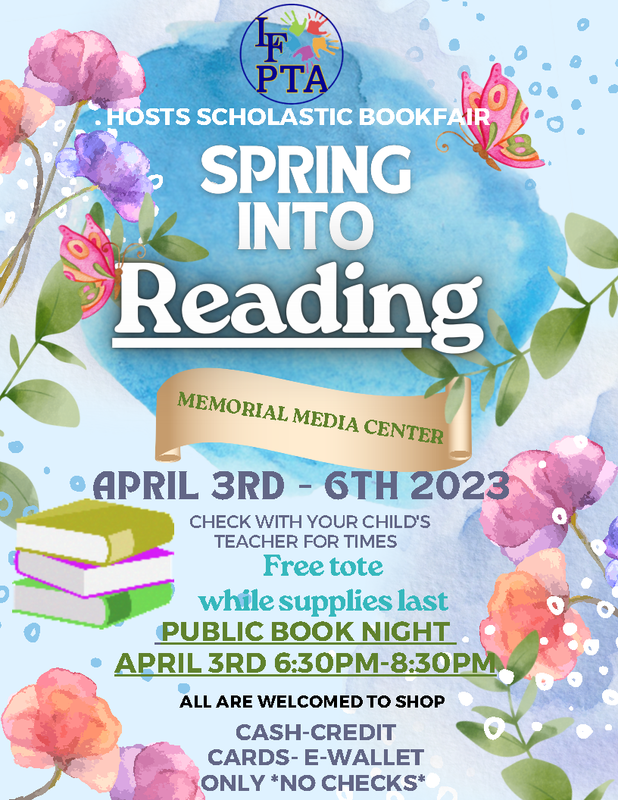 ---
8th Grade Project Graduation Tricky Tray
DATE: FRIDAY, MAY 5TH, 2023
TIME: DOORS OPEN AT 5:30 PM
PRIZE CALL TIME: STARTING AT 8 PM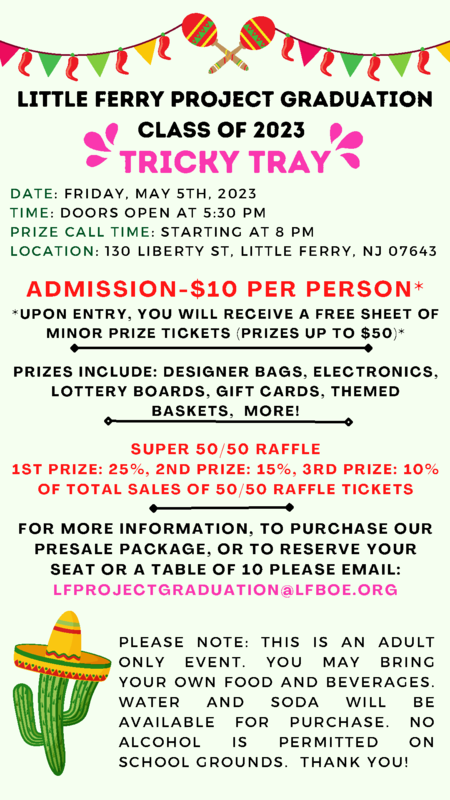 ---
Little Ferry Public Library Computer Programming Classes
Tuesdays from 5:30-6:30pm starting March 14th...Interest Form:
https://forms.gle/PBSGP1uhsVbwMSND8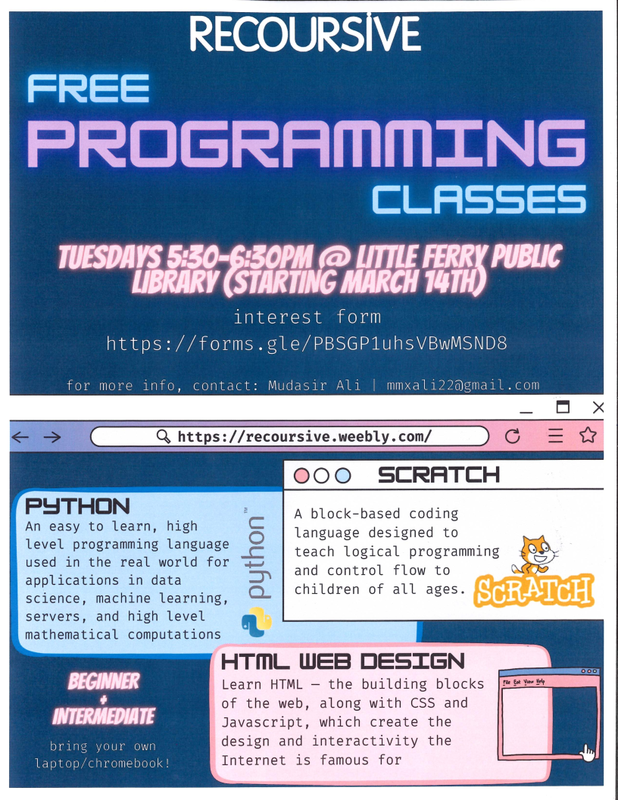 ---
"One School, One Book"
On Wednesday, March 1st - we will kick off our One School, One Book...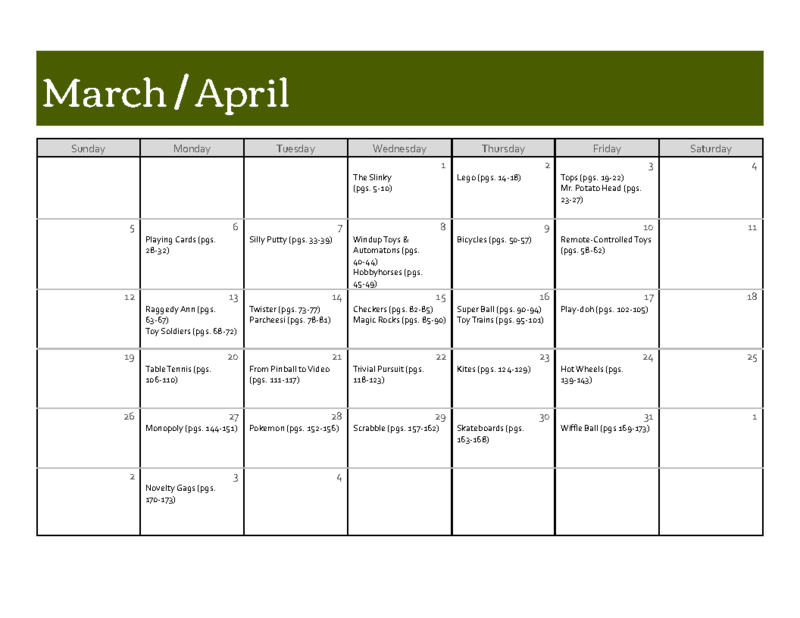 ---
Preschool Online Registration
Here is the link to complete your child's Preschool Registration:

https://genesis.c1.genesisedu.net/lfboe/openReg
A child residing in the Borough of Little Ferry who will be three (3) years old or four (4) years old
on or before October 1, 2023 is eligible to enter our preschool program in September 2023.
There are no exceptions to that date.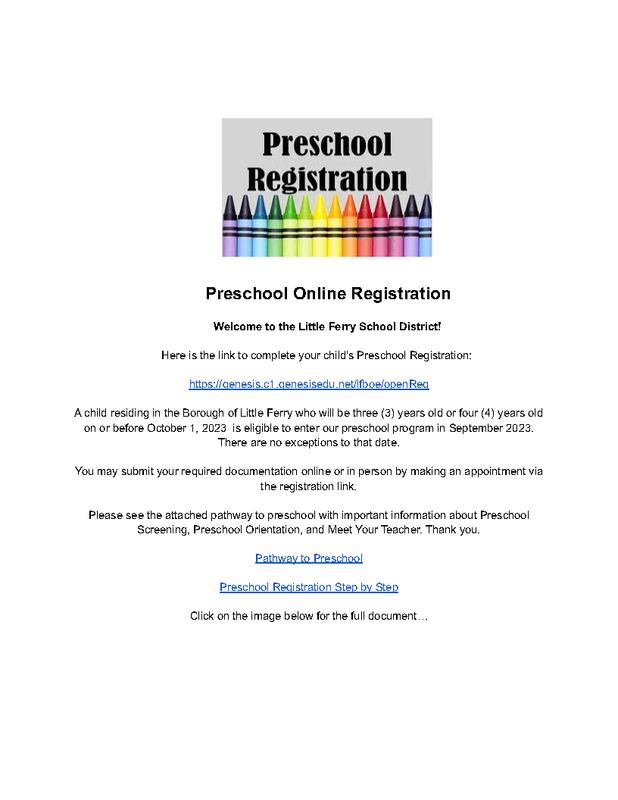 ---
LF Scarlet Devils Flag Football
Sign Up by April 15 - Include T-Shirt Size, $20 Reg Fee


Croc Charm Sale
Our Crocs Charm Sale starts on Wednesday, December 21st. Please complete the order form and send in the money with your child. Your child's teacher will collect it and the Student Government will be filling orders weekly. The sale will continue while supplies last! (We cannot guarantee we will be able to fill orders prior to break but we'll try our best!) If you do not have a printer, simply write your child's name, grade, teacher, and Croc Charm Sale on an envelope.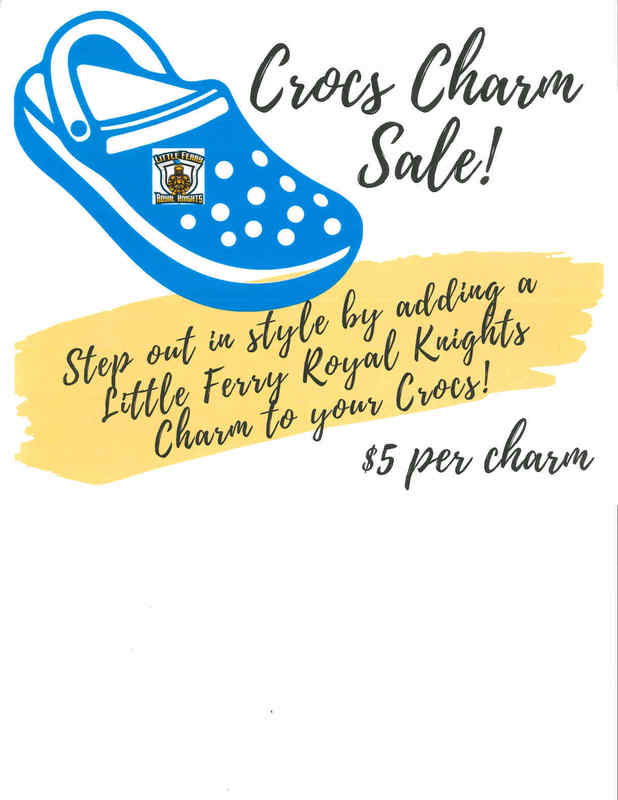 ---
Little League 22-23 Season Registration is Open
---